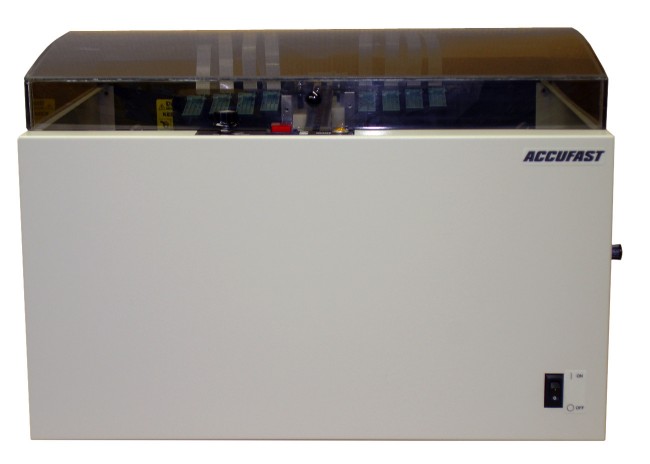 The ACCUFAST P8 is a successor to the ground breaking ACCUFAST P6. The P8 occupies roughly the same footprint, but packs far more printing and imaging power. The P8 is ideal either as a stand alone printer with the ACCUFAST HDF Feeder or as a print module at the end of an inserter.
The ACCUFAST P8 features two banks of 4 print cartridges each (that's where the 8 comes from) to give a full 4 inches of print. Each imager can be positioned over a 14 inch print path and controlled by either including print manager software or a Vista compliant Print Driver. Imagers may be individually positioned vertically to give improved print quality on uneven materials. Material is transported through the P8 by a vacuum belt system at speeds up to 100 inches per second. Pieces over .250 inch thick may be successfully run.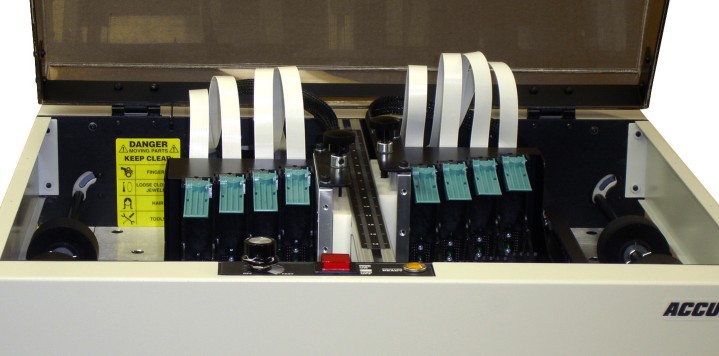 Finally, the P8 may be specially configured to meet a variety of applications. Options such as imagers with automatic capping and wiping, and camera attachments are readily available. The P8 includes an I/O port that allows signals generated in the printer to be sent to input or output devices that are running in line with the printer (think mail sorting). Consult an ACCUFAST representative with your specialty application to determine if the P8 will do the job.